It can be unsettling thinking about your grandmother or grandfather having sex or, heaven forbid, using a vibrator. But our ancestors have have been using sex toys before them.
There are a lot of reason why we decided to make our toys for metal, sustainability, body safe materials etc.. However, we were also inspired by history, some of the oldest sex toys we have discovered have been made from metal. This brings us to our first sex toy on our list.
2,000 YEARS AGO

A bronze dildo was found inside the tomb of an aristocrat in the Chinese city of Yizheng in the Jiangsu province. Judging by the materials and intricate details used when creating this relic, the ancient Chinese considered sex toys an art form. Similar to another sex toy company that manufactures out of metal.
~2,000 YEARS AGO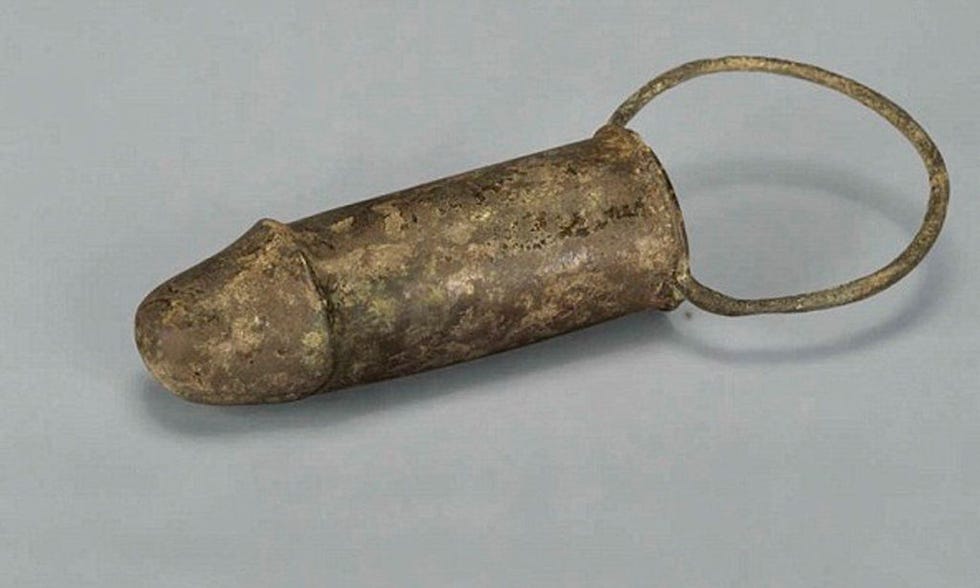 People have been tinkering with their rear for century, but one of the few sex toys we have found is his jade and bronze butt plug was discovered in the tomb of a king near modern-day Shanghai. Researchers believe the butt plugs were actually used to seal certain orifices in corpses and to maintain the body's chi (the life force and energy found in the body), not as sex toys. But one must wonder why the penis shape, if this was created to act as a plug.
ANCIENT GREECE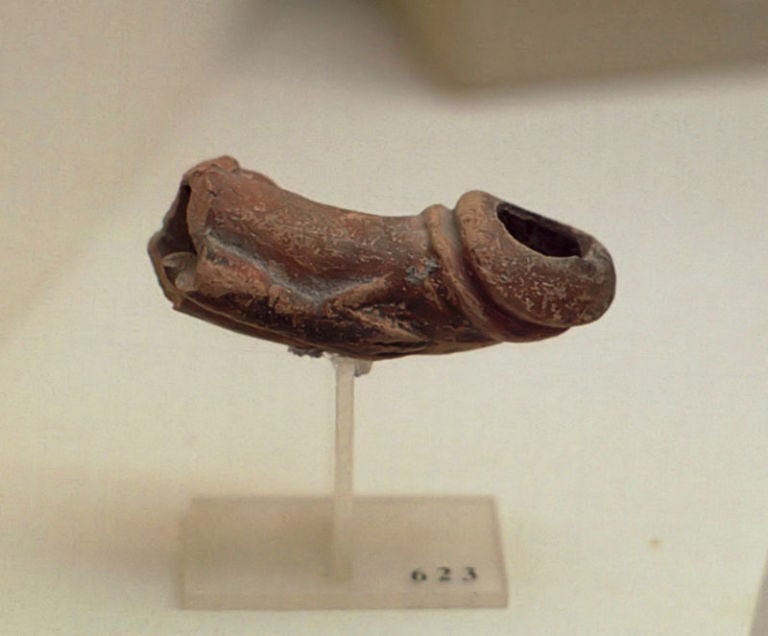 The Greeks were light years ahead of their time and their sex toys embody this. This dildo can be considered one of the first biodegradable dildos ever made, right after the banana.
1869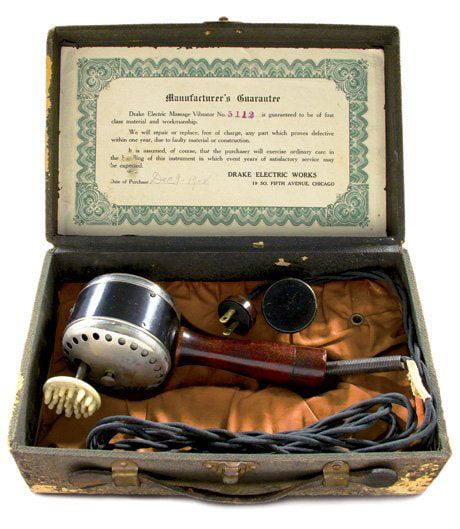 Let's move forward to the industrial revolution, the leaps in technology also affected sex toys. The steam-powered Manipulator is known as the first hand-crank vibrator ever created — years before electricity would truly change the game. American physician George Taylor came up with this unique, utterly frightening design, which consists of a dildo attached to a steam engine that produced vibrations.
Although, before you praise Taylor for creating the vibrator, this contraption was created to treat women of "hysteria" and by "hysteria," they meant sexual frustration, but it would be decades before those actual words would be used.
1880S-1900S

Macaura's Pulsocon Hand Vibrator was one of the more advanced hand-crank vibrators created in the 1880s and sold throughout the early 1900s. If you ignore the torture design that was popular in the 1800s , this vibrator was technological marvel. This handheld vibrator was capable of delivering 5,000 vibrations per minute.
This vibrator also gives you a workout, to power it you had to hold one end, place the other on your body, and then manually turn the crank handle.
Again this vibrator was created to treat "hysteria" in women, but I think we got the last laugh in the end!
In our next article we will explore sex toys from the 90s, stay tuned…